Top Ten Creepy Christmas Wreaths
So it's the first of December and the Christmas season is under way. We'e selected the best Christmas Wreaths for horror fans, so your home is not quite so sickeningly sweet this festive season.
10. Garlic Wreath
Are you prepared for unexpected vampires this Christmas? Unless you're serving blood, you'll want to ward them off with this wreath from The Green Head.
9. Eyeball Wreath
This wreath by A Girl and a Glue Gun gives the impression that Christmas is being celebrated in an ominous cabin in the woods
8. Zombie Body Parts Wreath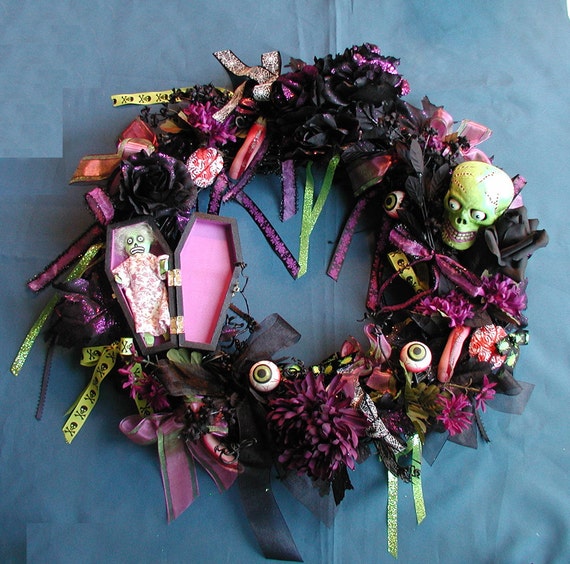 This one's a blend of creepy and cute. CREEPYSTUFF even included a little voodoo doll! I'm sure your Grandmother will love this one when she shows up for Christmas lunch.
7. Rats and Spiders Wreath
Is your festive décor seriously lacking rats and spiders? Catch my party cater to your oddly specific Christmas requirements.
6. Santa's Existential Nightmare
I don't think this one's supposed to be creepy, but look at Santa's blank, terrified eyes. Add to the fact that he seems to be trapped in a portal to hell, we're expecting to see this thing crop up in future Resident Evil games.
5. Needs More Eyeballs
The general rule for wreaths seems to be 'can we get any more eyeballs on here'. Some lucky zombie is going to eat well for a week if he comes across this piece from Country Living.
4. The Pumpkin King
Forget It's a Wonderful Life, Tim Burton's Nightmare Before Christmas has been my staple festive film since I was a kid. Loving this one from Kaboodle.
3. Chthulhu
Everyone's favourite sea monster needs to make an appearance at Christmas. Toy Vault's wreath manages to make Lovecraft's monster look pretty squishy and cute.
2. Even more eyeballs
Zombie desert by callacart
1. Zombie Buffet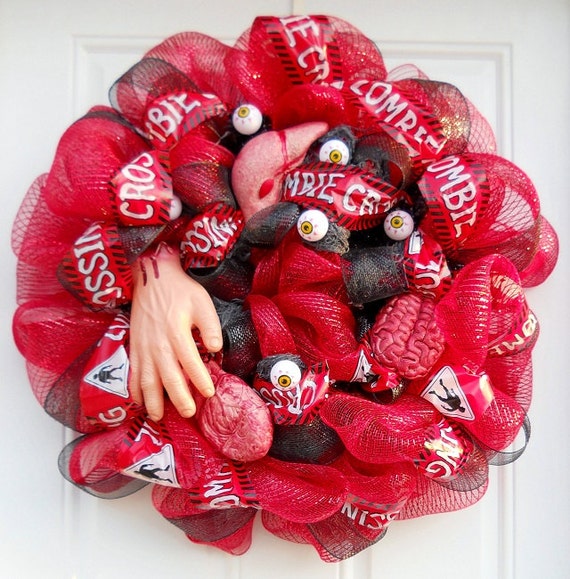 We'll let the description of this wreath do the talking – "accented with black mesh ribbon, zombie crossing tape, creepy drape cloth, a hand, a heart, a brain, a liver and eyeballs on a black mesh wreath."